With Love and Care Regina di Peonie Soap 250g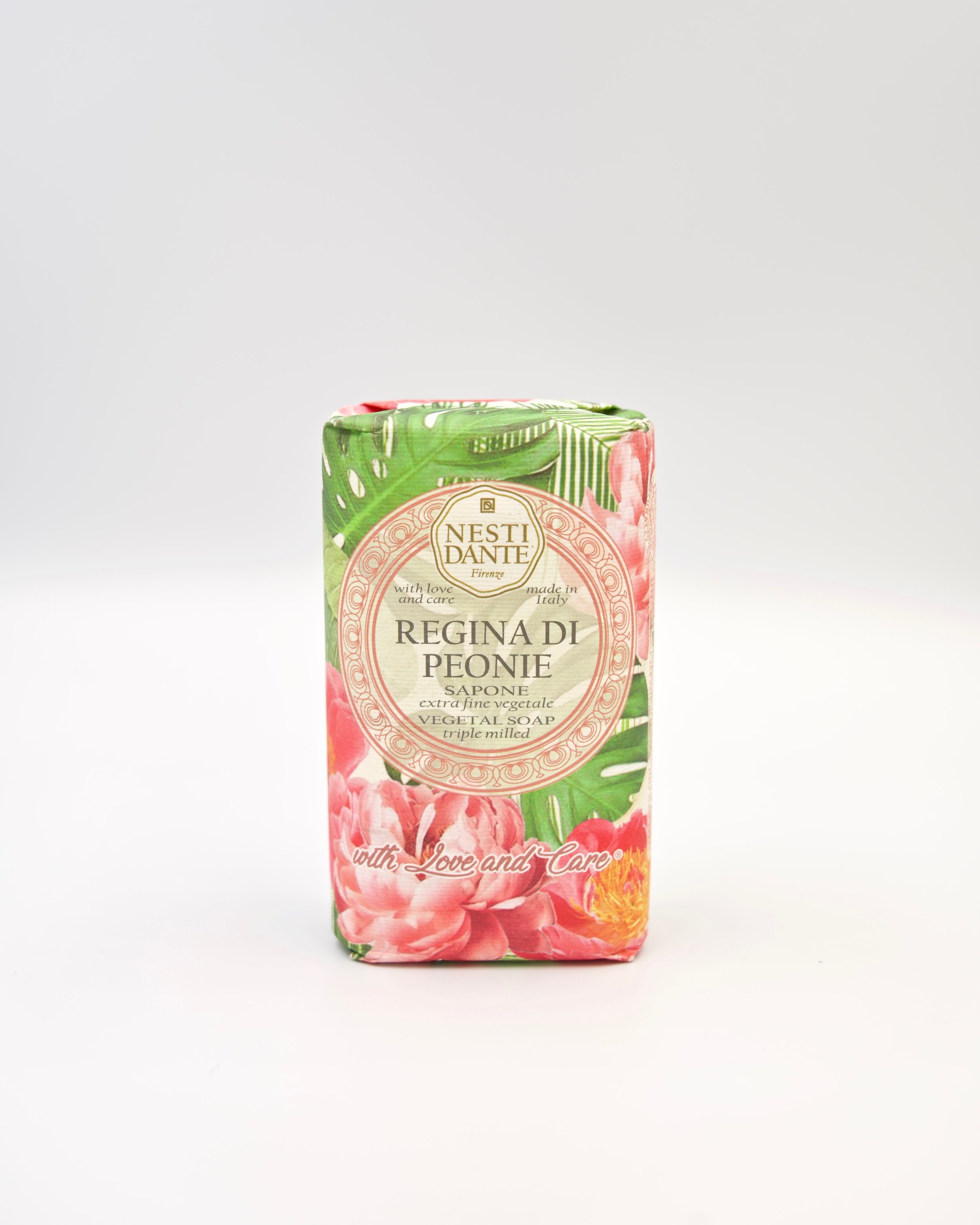 With Love and Care Regina di Peonie Soap 250g
Bathe in a shower of petals with the Nesti Dante With Love and Care Regina di Peonie Soap, a vegetal triple milled soap made with refined oils.
Regina di Peonie is a tribute to the peony flower, a symbol of optimism. This beautifully scented soap will uplift the senses with its feminine and fresh fragrance, making the perfect any addition to any pampering body regime.
Nesti Dante prepares their soap with love and care since 1947. This means assuring the best raw materials for any soap, as well as the greatest care, thorough attention and maniacal care for details. Sixty years ago, the young Dante boiled his first small soap cauldron in Florence.
Made in Italy, the luxurious soap is formulated with raw noble materials as part of a traditional process saponification process, which produces high quality, rich bars that hold their shape while they soften and nourish the skin.
Work into wet hands then massage the soap bar to create a sumptuous lather. Massage all over your body, then rinse. Keep soap in a clean, dry place after use to preserve.